The alternate title for this post was The Birth of a Book Club. I promised last week that I would give you all the story of how Books, Booze & Bajingos came to be. So, here we go.
Back in May, you may recall, I took a week off from work and the blog for a little vaca. Most of that week was actually spent cleaning our apartment, and during that time I finally got around to watching the hour+ long Vaginal Fantasy Book Club videos that Felicia Day puts out on her Geek & Sundry YouTube channel. The Vaginal Fantasy Book Club is hosted by Felicia Day, Veronica Belmont, Kiala Kazebee and Bonnie Burton, and each month they read a romance novel. Well, I say that, but when I watched some of the first videos, it didn't start that way. However, over time, they seem to lean towards romance. It's not always bodice rippers, but they all have a female protagonist who falls in love. The episodes are deeply entertaining and I highly recommend you go check them out. (I'm going to do a post about Day's book club next week.)
As I watched them, I thought to myself "I have a group of lady friends I don't get to see that often and we all love to read and we are ALL hilarious…we should do this!" So I sent out texts to the ladies in my WoW guild, The Collective (though not all of us currently play, like myself, the whole guild keeps in touch), and everyone was totally down for this experiment. The only "rule" we have is that the book-picks should be fictional and have a female lead character. Genres are up to the picker. We also have an unofficial rule to not pick books that are later in a series. A couple of us, like me, are OCD about series and HAVE to read them in order.
At first I was just calling us The Collective Vaginal Fantasy Book Club, but that was merely a place holder till we came up with our own name. Here is a list of names that came up as possibilities:
Bajingo Book Club
Literary Vajayjays
The Literate Uterus
Ovarian Reads
Boobs & Bibliophiles
Clitoral Critiques Book Club
(Most of these are courtesy of Maile)
Maile happened to be reading a book that fit our requirement, and we agreed to read that book for June. It was already late into May, so we made it the June book just so no one felt rushed. We read Cinder by Marissa Meyer, a fun YA fiction that is a re-imagining of the Cinderella fairy tale. Everyone seemed to really enjoy it, myself included, and have either continued to read the series or plan to in the future.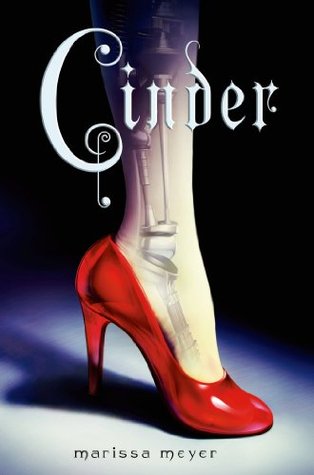 The Collective uses Vent to hangout a lot, and so it was natural to just create our own channel to have our book club meetings. Currently, we've agreed to meet up the last Monday of the month, but schedules always change. Unfortunately, for our very first meeting, Laura had to be absent due to a last minute work schedule change. Such is life, and I'm sure it won't be the last time it has to happen. Those who could make it had a good time though. I felt confident at that point that this was something that could be kept up and that I really wanted to blog about it.
And that is the story about how Books, Booze & Bajingos came to be.
Last week I mentioned that I may use our book club meetings to share with you how Books, Booze & Bajingos felt about that month's pick. I wanted to clear it with the ladies first and they gave me the green light! So, to close out this post, I am going to introduce you to the members of the club!