Last  night was the monthly meet-up (via Ventrillo) of my book club, Books, Booze & Bajingos. Here is the run down.
This month's book was Life After Life by Kate Atkinson.
Laura wasn't able to join us for book club last night and Jessie, while present, hadn't read the book; so, Maile, Annie, and I talked about this book. I had found some book club questions on Kate Atkinson's website, but we never really used them. We all talked very in depth about Life After Life. Originally, I only gave this book 3 stars, but I listened to it as an audio book and I cannot stress enough how this book is not made for the audio format. After talking with Maile and Annie, I like the book a lot more and I love all the little details that I missed and they were able to point out.
Both Maile and Annie declared this book to be their favorite book so far (in terms of book club picks). After last night, I am inclined to also say that of the books we've read in Books, Booze & Bajingos, this one is my favorite.
PROS: This book is a real thinker. The protagonist, Ursula, lives her life again and again and again. When I talk about this book with people their first response is "oh, like Groundhog's Day." No. Not like the Bill Murray movie. Ursula, sometimes aware sometimes just acting on a gut feeling, makes minute (and sometimes, huge) changes in her life each time. It's a wonderfully written book and very clever. I'm still thinking and realizing things even after book club!
CONS: Some of her lives are horrible. This isn't really a "con" because I never felt that Kate Atkinson was throwing in the horrible lives gratuitously, by any means. I just want to warn you that there are parts of this book that will make you depressed. Lastly, I will say again, this book is hard to follow as an audio book. This is one that you really need to be able to flip back and re-read parts.
---
For October, it is my turn to pick.
My pick is: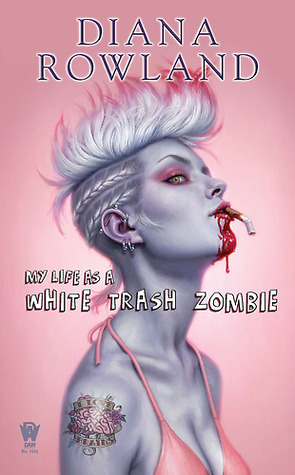 ---
Also, Vaginal Fantasy had it's meet-up last week. Here is their main pick for October: