Last Tuesday night was the monthly meet-up (via Ventrillo) of my book club, Books, Booze & Bajingos. It's taken me a minute to get this post up, but here is the run down…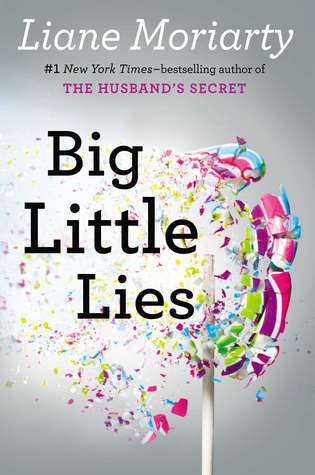 This month's book was Big Little Lies by Liane Moriarty.
Another hit. It was a great book that we all read in basically one sitting. Maile even re-read it.
SPOILER ALERT: This post will contain spoilers for this book. If you are reading it or haven't finished reading it, stop now!
The characters were very well written. The three protagonists, Madeline, Jane and Celeste, were well-rounded and very relatable. The other characters were very real and fleshed-out, as well.
I loved the richness of Madeline's character, the girly-girl type, mother of two, dealing with an ex-husband and his new hippie wife and their teenage daughter's rebellious phase. Madeline is a fun and solid type of person, and while she likes to add the flair of the dramatic with social rivalries, she is actually, in my opinion, pretty down to earth (which comes through when she is dealing with her daughter).
Jane is so delicately broken that you just want to protect her and see her smile. Her little son, Ziggy, melted my heart. As we slowly learn what happened to her in her past that made her this person desperate to be invisible, you just want to step in between her and the past that haunts her, or at least that is how I felt.
Finally, the beautiful and battered Celeste. This character was so subtly written and held such depth, I can't even begin to go into how much props I would like to give the author for the way she wrote about Celeste and the life she was trapped in living.
The element Liane Moriarty added to the prose, interjecting snippets of interviews with a reporter and the people of this small town about the incident that happens at the climax, is a little jarring at first. For myself, that part made it hard for me to get into the book. I honestly don't know how long I would have dragged my feet with this book if I hadn't checked it out from the library. As it was, I had to return it Christmas day, so I spent Christmas Eve devouring it. It's a great book, and you have to read those snippets as comedic breaks in a book that deals with some very heavy issues (like the "nature vs. nurture" debate she snuck into the book).
We all agreed that we were happy with who died and who killed him. I don't want to have too many spoilers in this post, because it is a really great book we all highly recommend it for others to read. Annie even told us that she saw they were making it into a TV mini-series. I'd like to see how the book transitions from print to film.
---
January's book was chosen by your's truly:
My pick is: