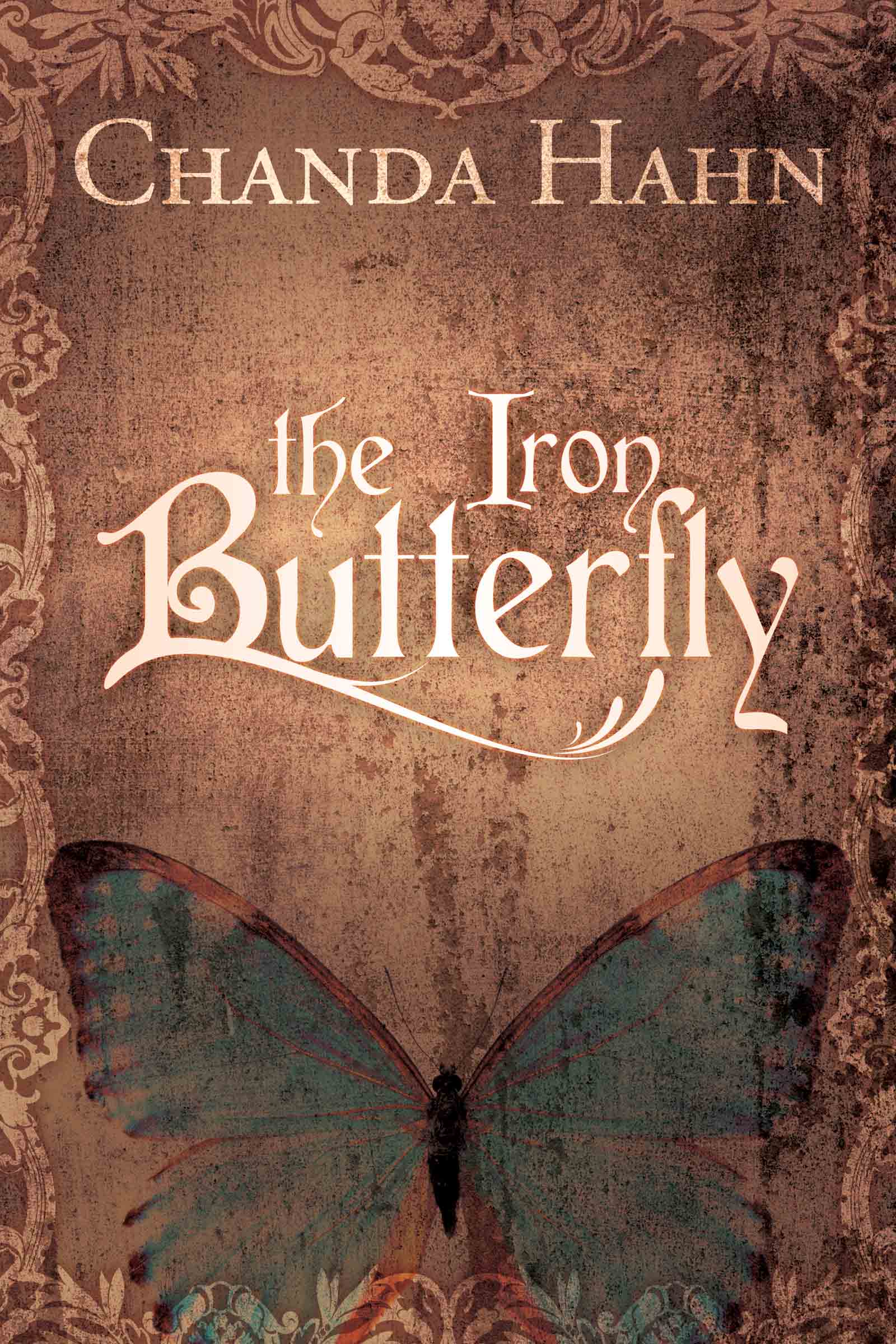 The Iron Butterfly by Chanda Hahn
This was another book I found amongst Amazon's free books. I really enjoyed this book. Because my brain is fried, and I want get this out before bed, here is the summary from Good Reads:
"Imprisoned, starved and left with no memories, Thalia awakens to find herself at the mercy of an evil cult known as the Septori. Their leader has chosen Thalia as the test subject for a torture device of untold power, designed to change and twist her into something that is neither human nor Denai.
Escaping, Thalia finds an unwilling warrior to protect her and an unlikely Denai to befriend her. After finding a home at the Citadel as a servant, Thalia's worst nightmare comes to life and she begins to show signs of power. Scared and unable to control her gifts, she tries to hide her past to fit in among the Denai. But the Septori want their latest test subject back and will stop at nothing to retrieve her, dead or alive."
Compelling stuff, huh? I kept wanting to connect this book with another series, but the aren't by the same author. Not because of anything other than the use of the Denai race. I need to buy the next book in the series. I really want to know what happens to Thalia.
Adventure Time: Fionna and Cake #1 written by Natasha Allegri & Noelle Stevenson
I love love love Adventure Time, the cartoon show. I really enjoyed the Fionna and Cake episodes. My friend, Maile, reads the Adventure Time books, so I thought I'd get into them, too. However, I wanted to start with Fionna and Cake's series because I cannot get enough of them! If you like A.T., then you will enjoy this, I promise.
……
Do you have any suggestions? You can go back through the archives of Reading Is Sexy to see my other books or check out my profile on GoodReads.com